…
TECHNOLOGY
KEEP EVERYTHING UNDER CONTROL
With the Cruise Control you only need to set your cruise speed before starting your trip. The car will automatically help you to keep it during your journey. Travelling safe is important but being relaxed while doing it, even more.
AUTONOMOUS CITY BRAKE
This optional feature avoids or mitigates collision with preceding vehicles, up to 30km/h of speed. At first, the car just alerts the driver with an acoustic and visual warning in the instrument cluster, and if the driver does not respond, the system breaks the vehicle.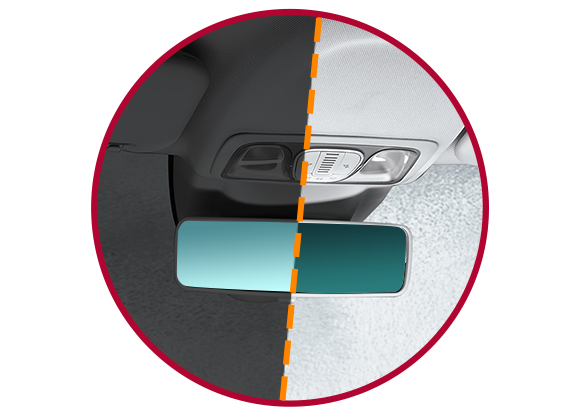 ELECTROCHROMIC REARVIEW MIRROR
This optional feature automatically dims when it senses light from behind the car, reducing annoying glares if you're driving at night.